hx Renew empowers the world's leading insurers of complex risks to transform their pricing and underwriting with agile model development, streamlined underwriting workflows, and enhanced pricing decision intelligence.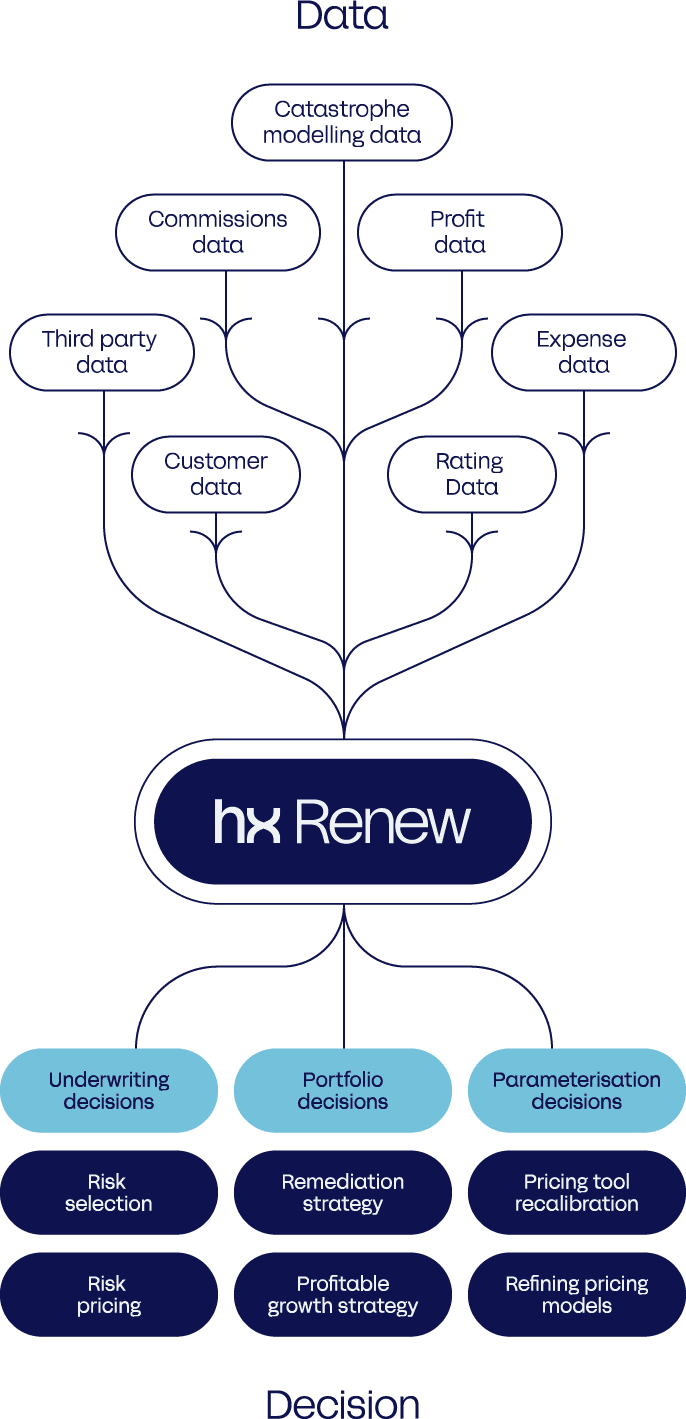 Improve combined ratios with hx Renew
hx Renew unlocks efficiencies across the entire pricing ecosystem, empowering insurers to make effective pricing and underwriting decisions. Build and update models faster, access new data and align your whole team to business objectives with in-model controls.
Book a demo

→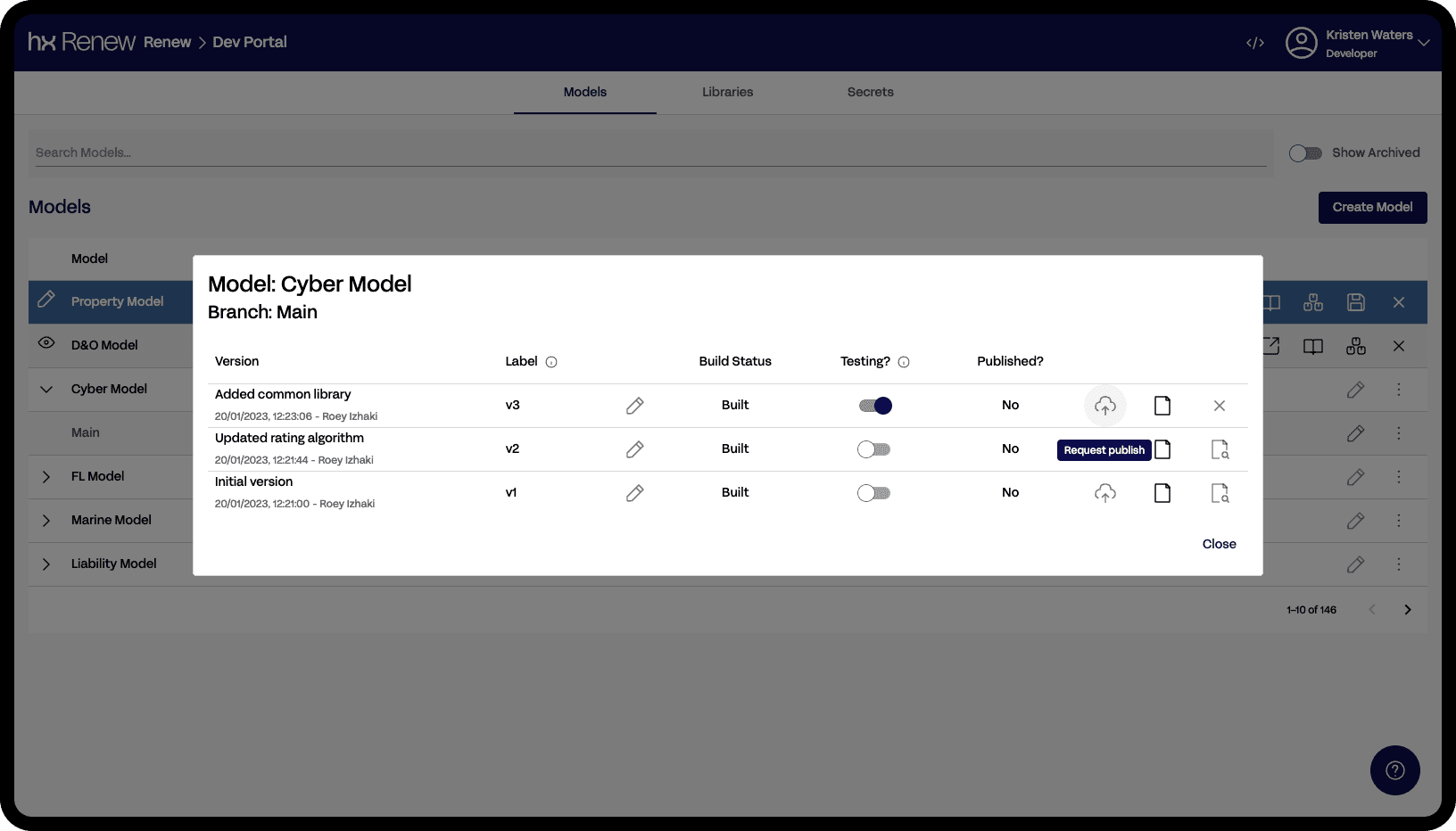 Build, deploy, and refine models up to 10x faster
Out-of-the-box model components

Two-click deployment and refinements

Fully self-serve model build capabilities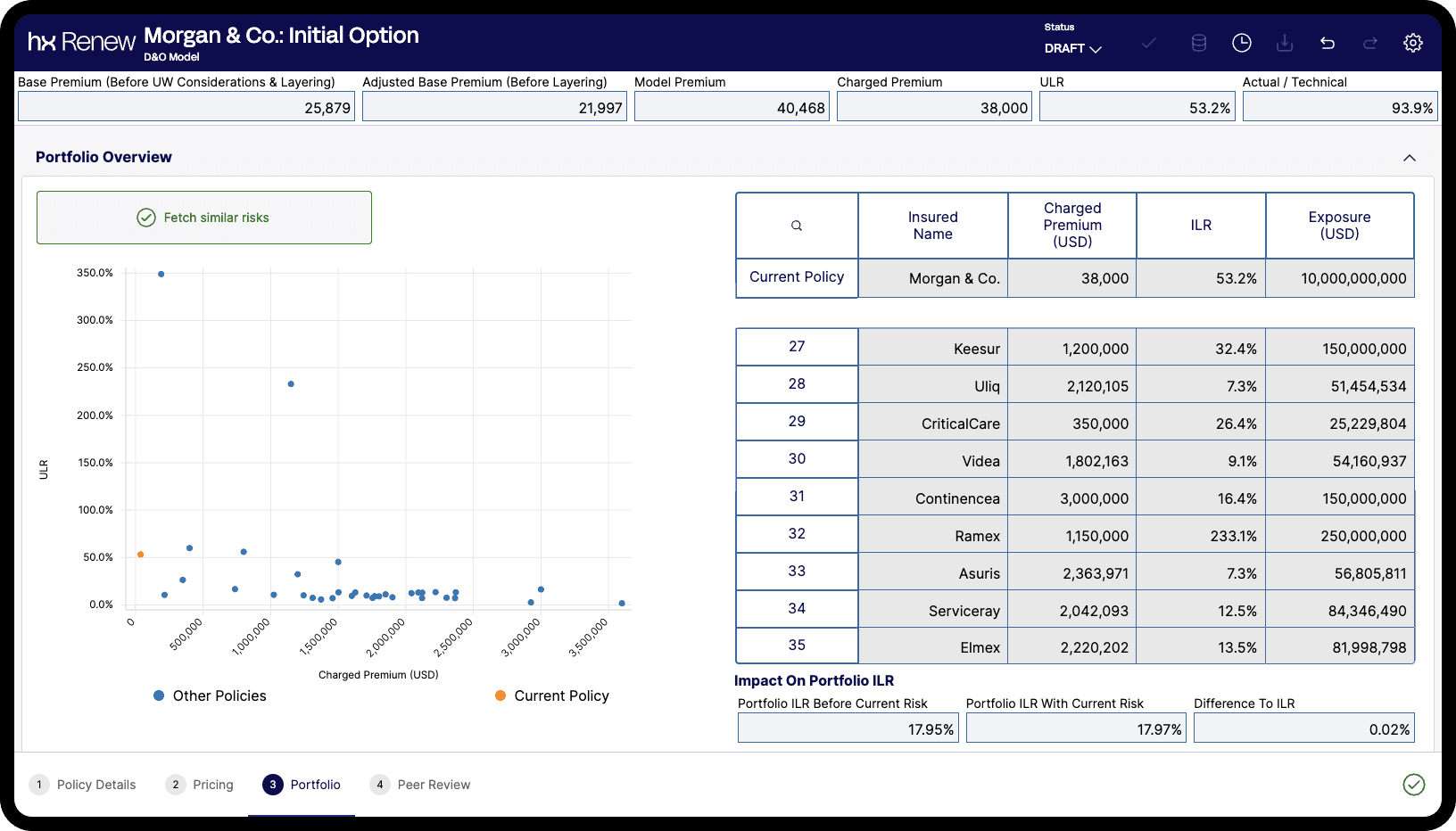 Make truly data-driven pricing decisions
In-model management info provides portfolio context

Powerful APIs allow best-in-class integration capabilities and enable AI-driven pricing

Fully-flexible scenario and impact analysis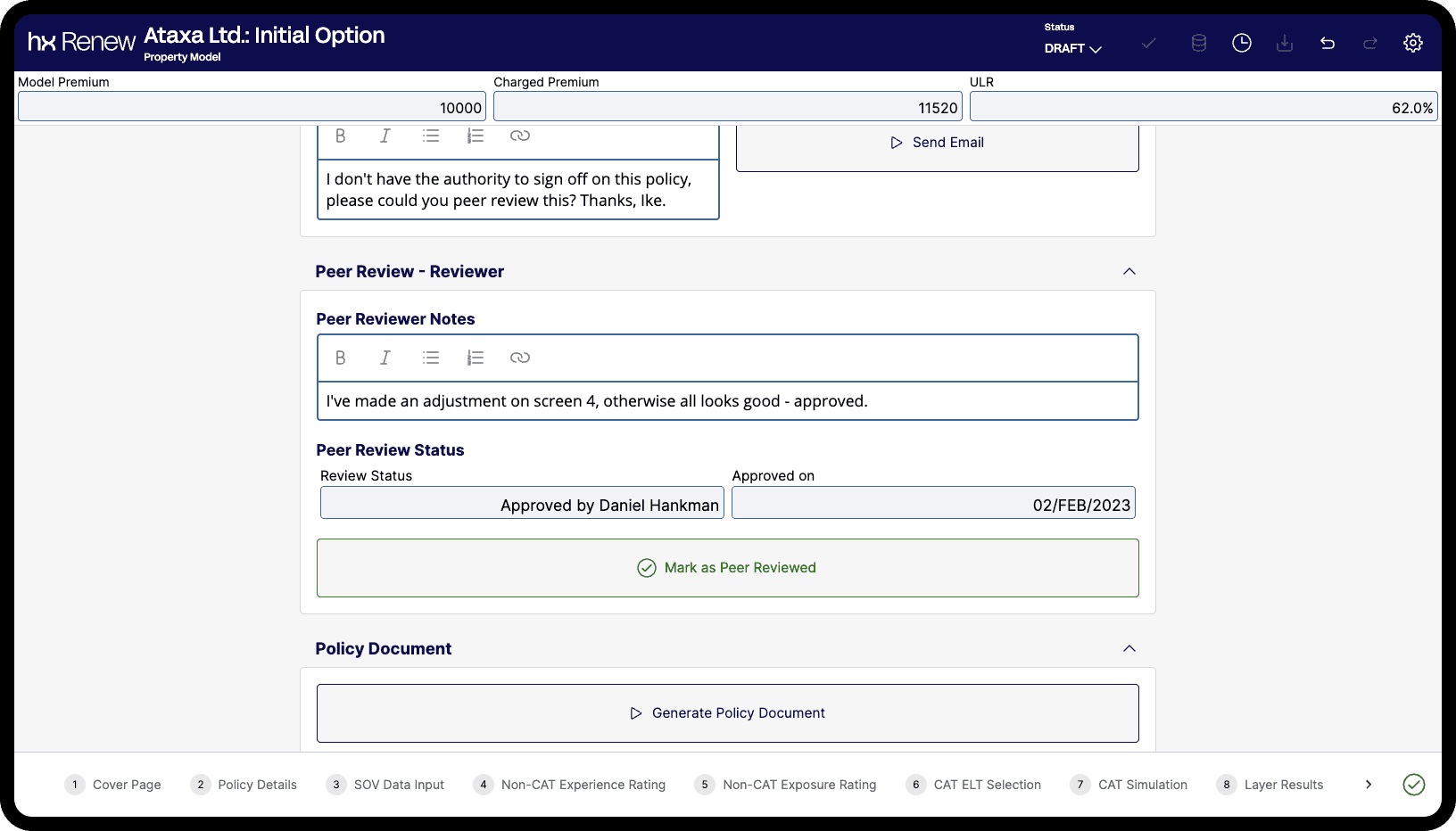 Reduce quote turnaround time by up to 50%
Seamlessly integrate workflows between systems 

Removes the painful need to rekey data 

Advanced quote support including auditable peer reviews and referrals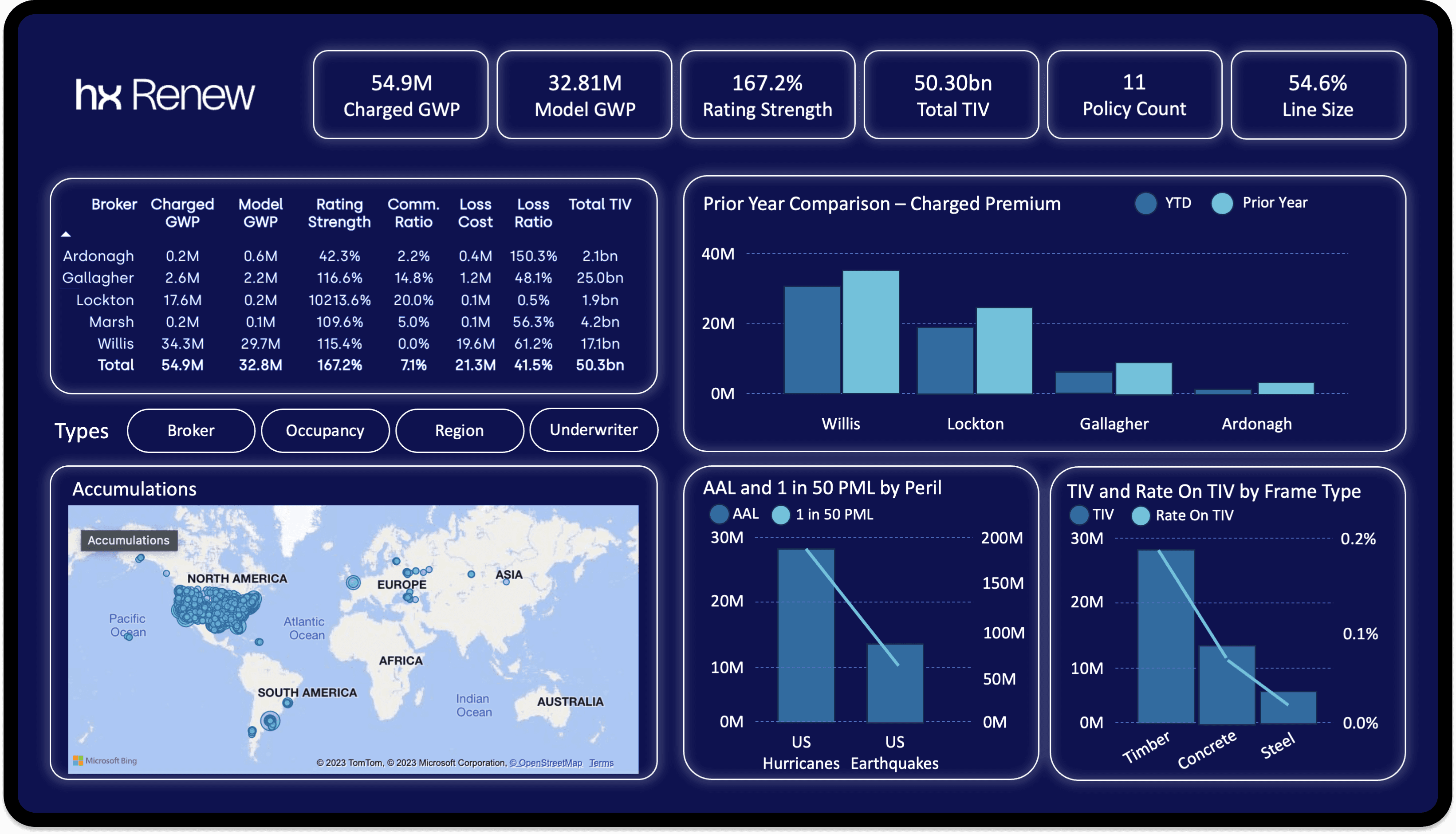 Leverage real-time portfolio insights
Automatic pricing and underwriting data capture 

Live data feeds for regular reporting 

Real-time KPIs including rate-change monitoring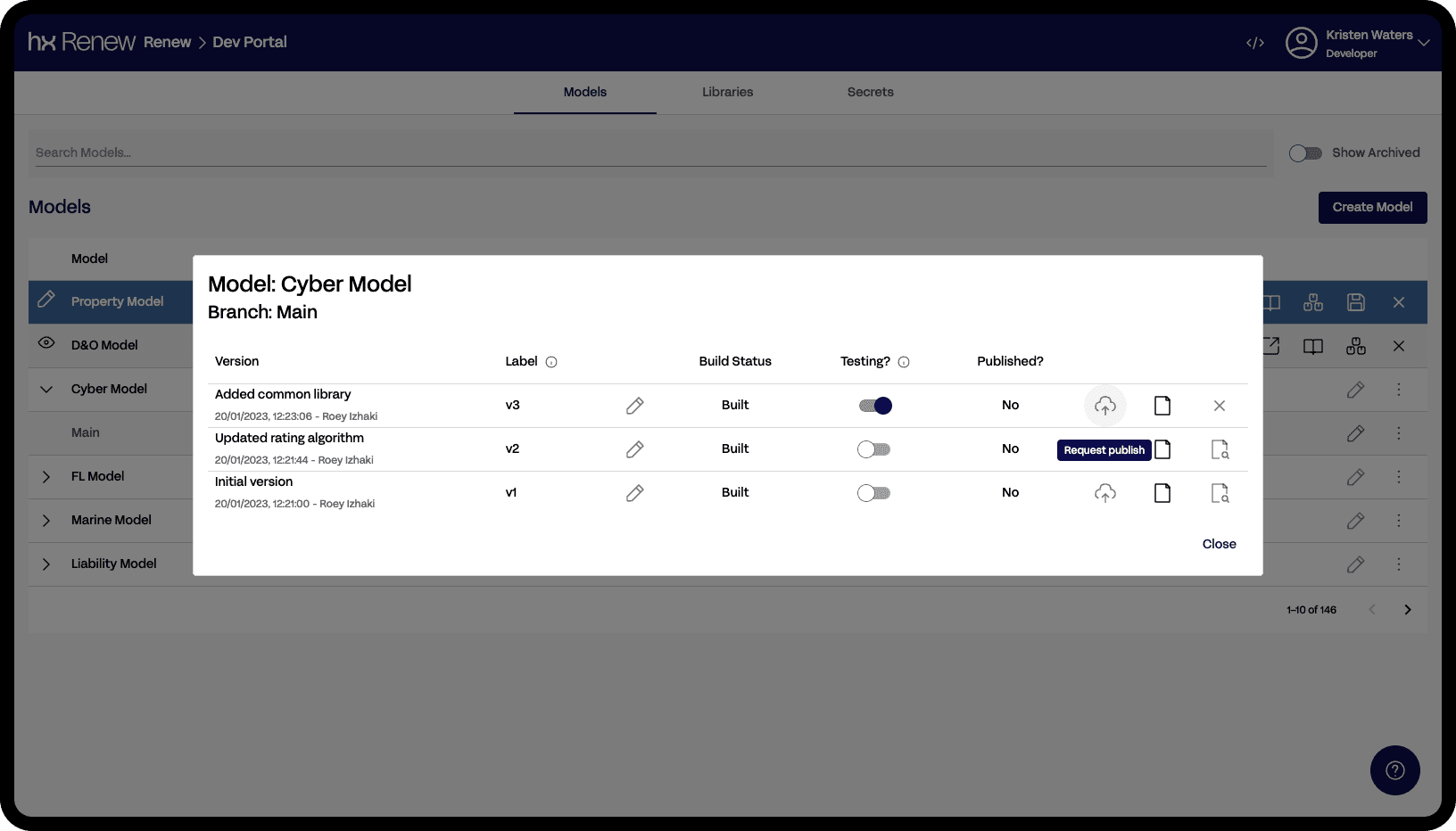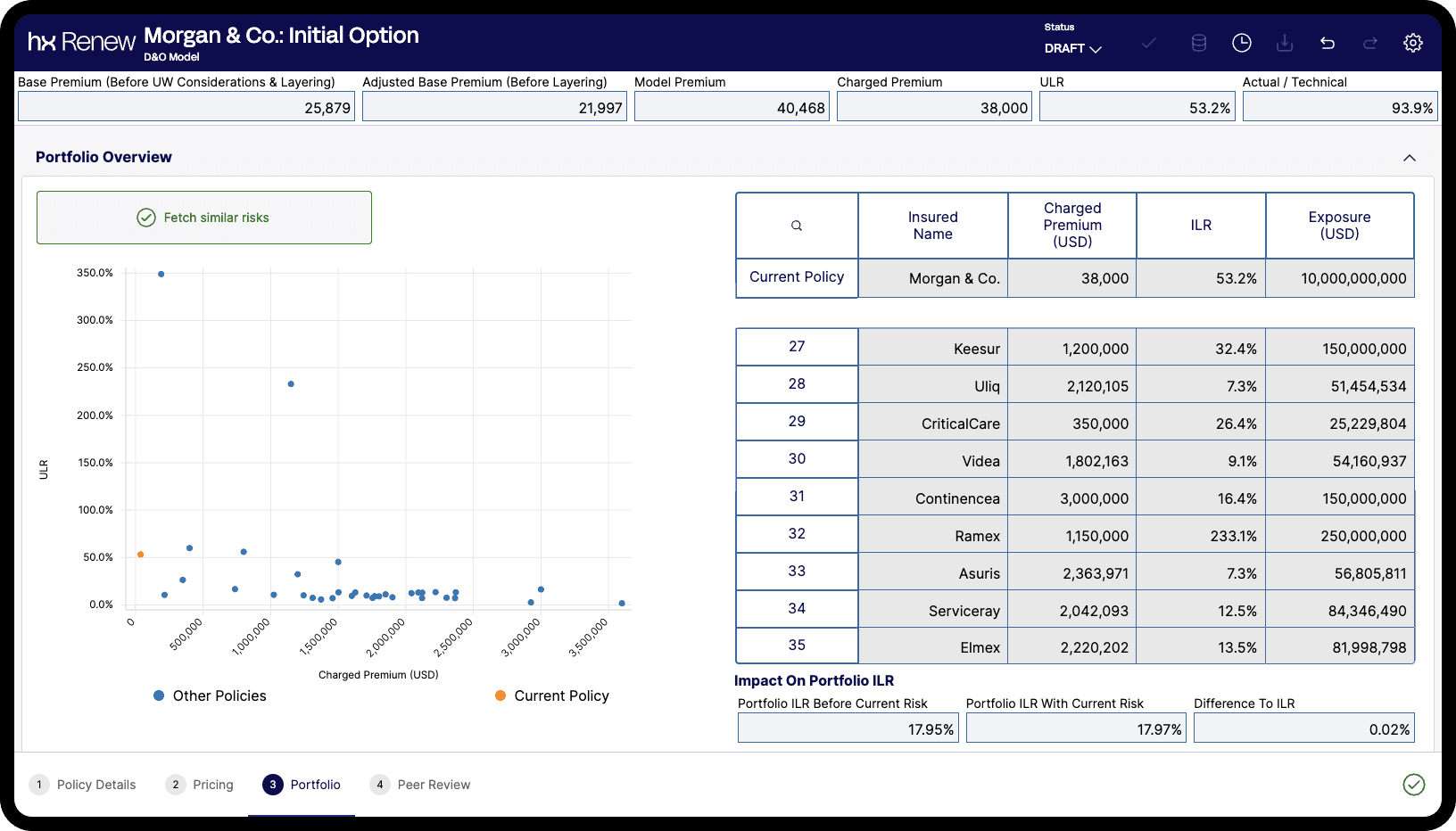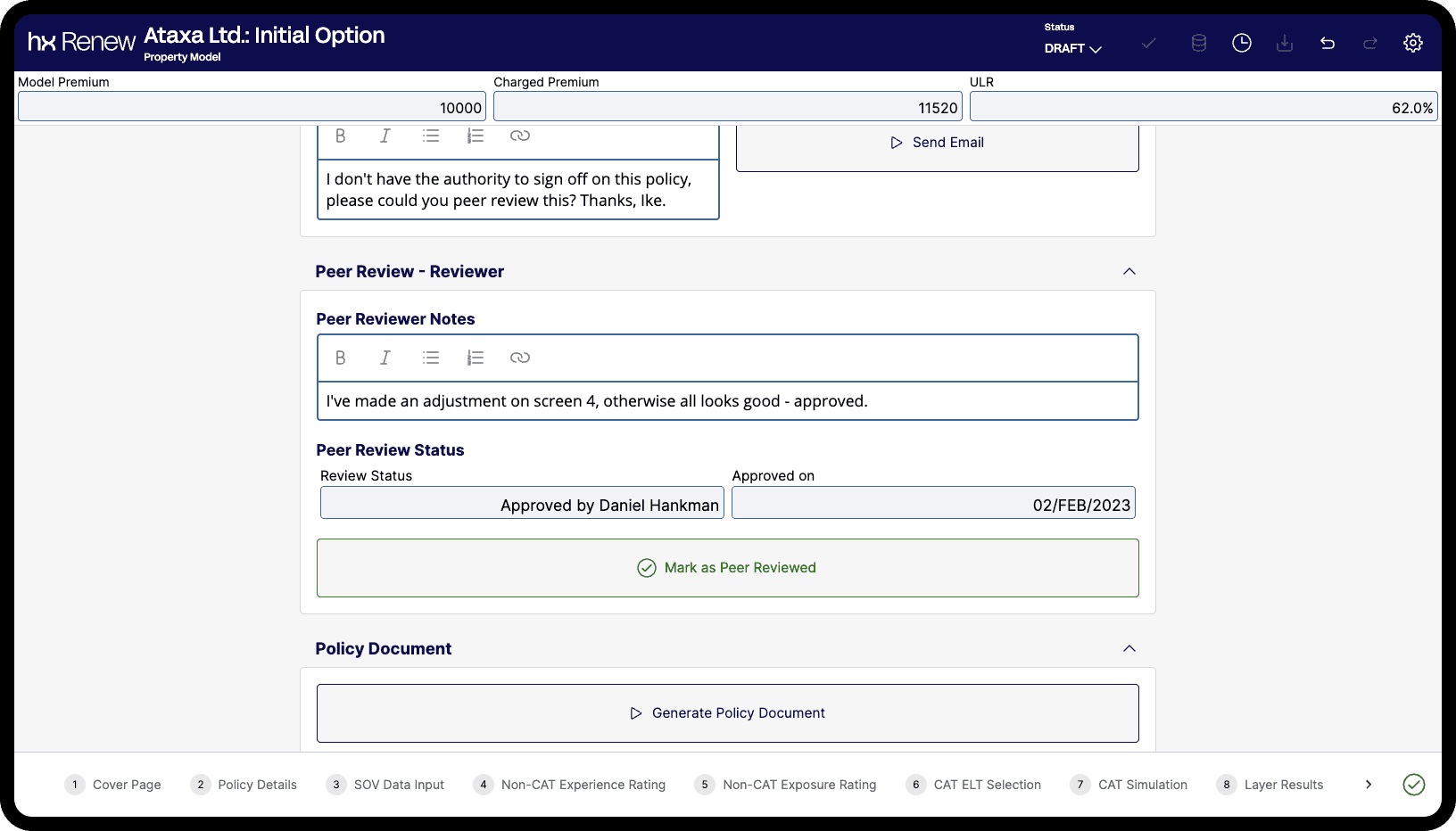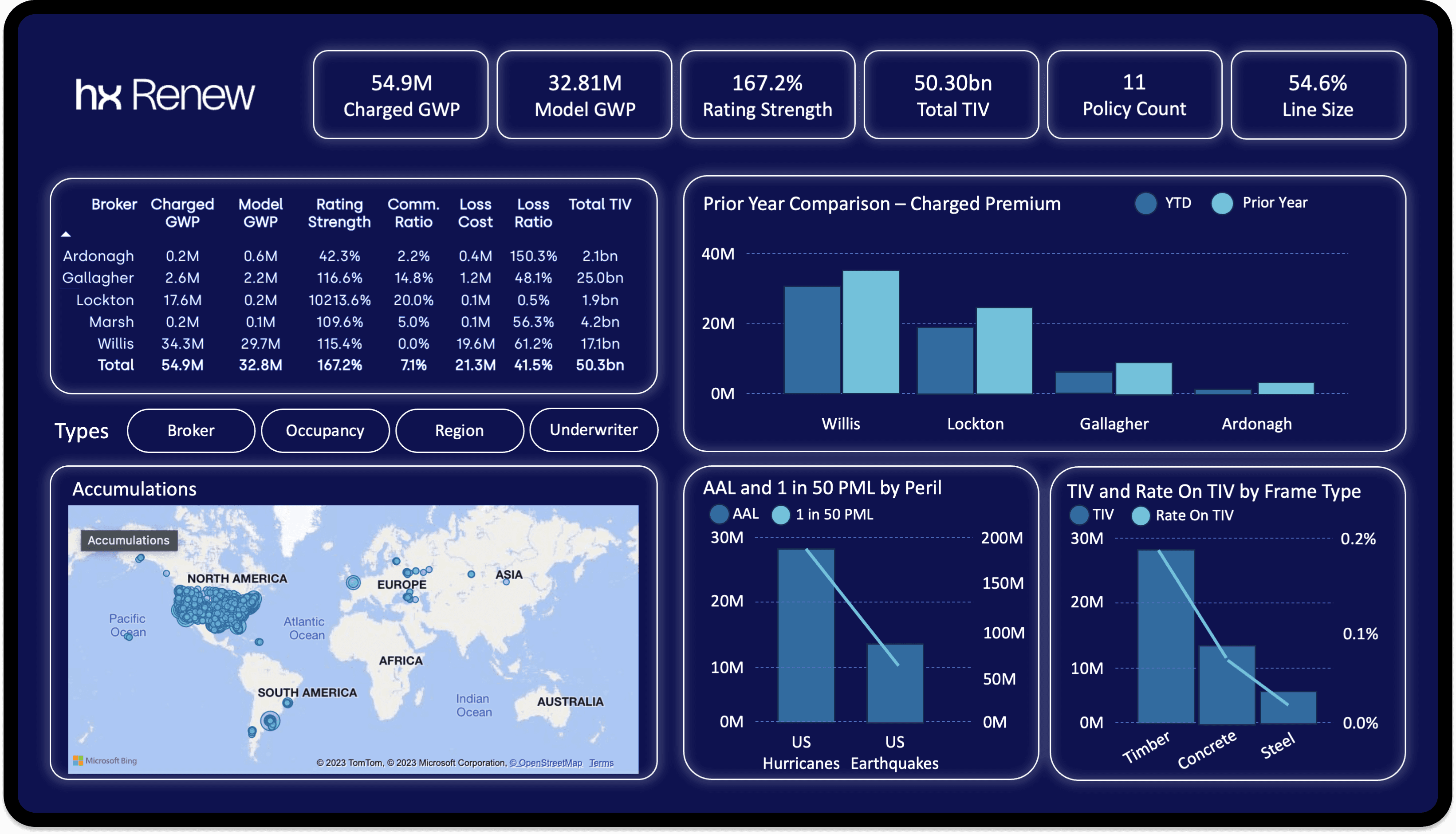 Make decisions with confidence
Embed business rules and compliance controls
Built-in audit trails and peer review 

Automatic model versioning and compliance checking 

Build underwriting guidelines and authorities into models
De-risk your pricing tools and infrastructure
Run automated batch testing and regression checks 

Scalable and robust pricing infrastructure 

Data automatically backed up in the cloud 
Training and support
With dedicated training and extensive support, we enable your team to leverage the best in Python for insurance and ensure your implementation is running smoothly, so you can achieve goals faster and realize hx Renew's full potential
hx Connect
Tap into hx Connect – our ecosystem of data, insight, and systems partners. Get plug and play access to the best solutions, from enriched data streams to complete workflow platforms or finance and claim services
Info security
As an ISO 27001 certified organization, we adhere to rigorous standards, implementing extensive security measures to safeguard your information and protect against potential data breaches, ensuring your peace of mind